#COP27 Klimaatconferentie van Sharm-el-Sheikh 2022
De Klimaatconferentie van Sharm-el-Sheikh 2022 (COP27) is een conferentie van de Verenigde Naties over klimaatverandering, die gepland is van 7 tot 18 november 2022 in de badplaats Sharm-el-Sheikh, Egypte.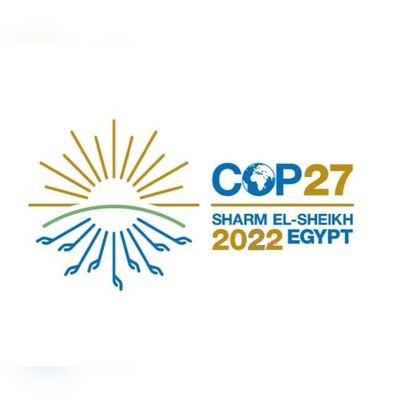 Index:

Introductie
PayUp4LossAndDamage

Links

Introductie:
De conferentie is de 27ste Conference of the Parties (COP27) in het kader van het Klimaatverdrag (UNFCCC). De conferentie volgt op de Klimaatconferentie van Glasgow 2021 – COP26. De conferentie was aanvankelijk gepland voor 2021. Vanwege de coronapandemie in 2020 werd de vorige conferentie, COP26, pas einde 2021 gehouden. Milieu- en mensenrechtenactivisten vrezen dat de mogelijkheden om tijdens de top te protesteren beperkt zullen worden door het autoritaire regime van het land.
Agenda 07-11-2022 – #COP27 Klimaatconferentie van Sharm-el-Sheikh 2022 https://t.co/hT2n2jrr9u pic.twitter.com/xOeNsh7zjg

— Aaldrik A3 van der Veen (@a3veen) September 15, 2022
Agenda – #COP27 Klimaatconferentie van Sharm-el-Sheikh 2022 https://t.co/JGx5laEvrP pic.twitter.com/mJgbaHFMhK

— Aaldrik A3 van der Veen (@a3veen) November 6, 2022
wonder what the 636 fossil fuel lobbyists are doing today at #COP27 pic.twitter.com/BJPbaOYcIg

— Greenpeace (@Greenpeace) November 18, 2022
#UPDATE UN climate talks that were supposed to end Friday were extended by another day as negotiators seek to break a deadlock over creating a fund for nations hard hit by global warming impacts. pic.twitter.com/WofU6HaA3D

— AFP News Agency (@AFP) November 18, 2022
PayUp4LossAndDamage:
September 22, 2022 is Loss And Damage Action Day, Climate Action Network International (CAN) wants:
Loss & Damage on the agenda for COP27
A finance facility for Loss & Damage
Polluters to pay for Loss And Damage they cause
The term loss and damage is used within the UN Framework Convention on Climate Change (UNFCCC) process to refer to the harms caused by anthropogenic (human-generated) climate change. The appropriate response to loss and damage has been disputed since the UNFCCC's adoption. Establishing liability and compensation for loss and damage has been a long-standing goal for vulnerable and developing countries in the Alliance of Small Island States (AOSIS) and the Least Developed Countries Group in negotiations. However, developed countries have resisted this. The present UNFCCC loss and damage mechanism, the Warsaw International Mechanism for Loss and Damage, focuses on research and dialogue rather than liability or compensation.
#PayUp4LossAndDamage #COP27 #MakePollutersPay #LossAndDamage Action Day / Letter to the Heads of Delegation COP27 Climate Conference https://t.co/aWHto88DVA pic.twitter.com/D3GHW9NOIG

— Aaldrik A3 van der Veen (@a3veen) September 22, 2022
Temperatuurstijging:
Links:
Sharm el-Sheikh Climate Change Conference
#PayUp4LossAndDamage #COP27 #MakePollutersPay #LossAndDamage Action Day / Letter to the Heads of Delegation COP27 Climate Conference